Okay, I just remembered I needed to do this.  For those of you experienced or interested in 3D Custom Girls(or other 3D modeling programs) we would like to see your works.  We encourage you to go beyond generic copy paste of existing poses(you can still use them, just have some custom work sprinkled in)...  Something with custom poses, time consuming layouts, blending colors & models together(so basically effort and/or modding skills, the Holy Grail of which would be creating characters and outfits from scratch, but I believe that requires a different set of skills).  I'll show some examples of DoubleEdge's works.
Blending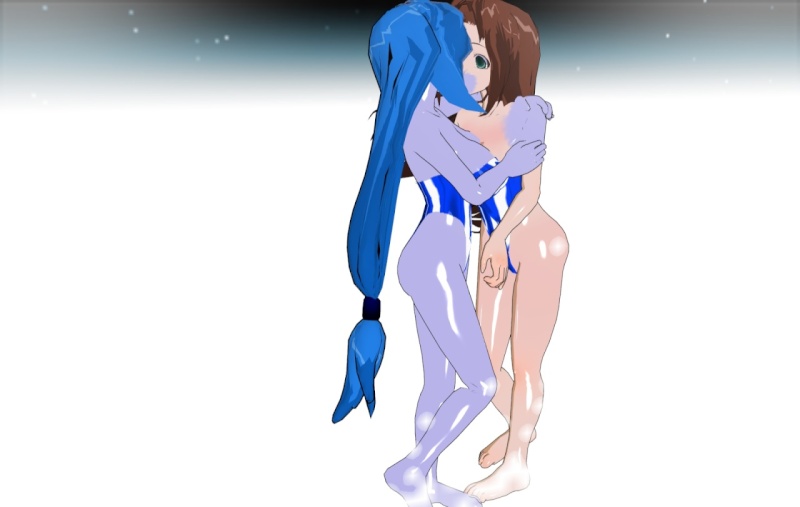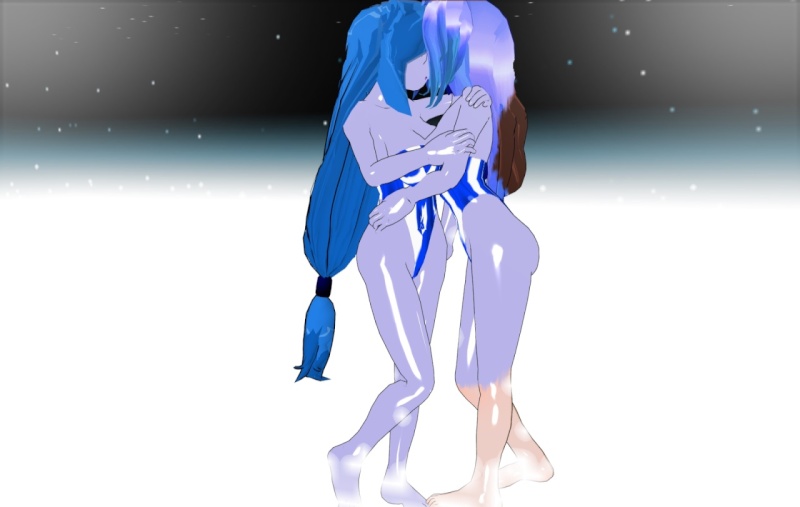 Modding(the example I want you to take away in particular is the mask and how they have the Black Moon Clan emblem on them)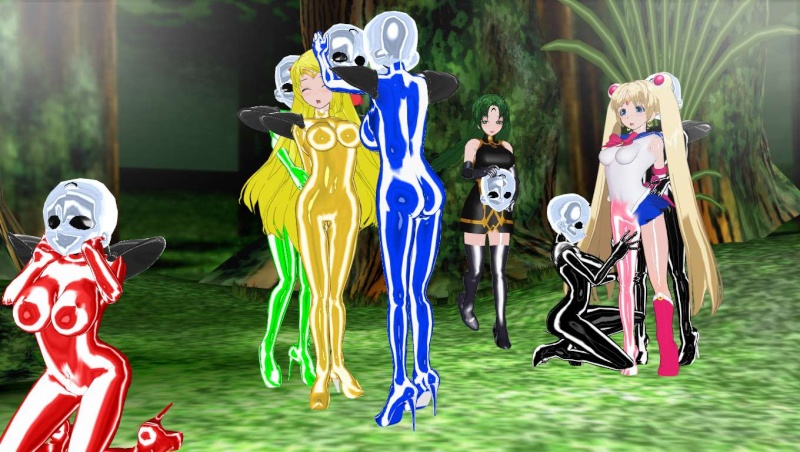 If you want to see some great examples of these, then I recommend D's idea thread(
https://charmed.variousforum.com/t55-d-s-works-and-ideas
) while if you want to discuss such works I recommend
https://charmed.variousforum.com/t302p75-3d-custom-girl-image-dump-time
For hosting you can use whatever you want but Google Drive works great for large sets(plus no content restrictions that servimg might have), just need a google account which you probably already have. https://www.google.com/drive/
Also, if you feel up to it, adding text might not hurt. Just make sure it's readable against whatever background you using or create speech bubbles or text boxes and there might be a few bonus points here or there.  However if that isn't your thing that's totally okay, this is just something extra.
For any questions on anything feel free to ask below and we'll answer them to the best of our ability =)

_________________
AKA Allan, lurker3009, Swacorpse, current acting moderator of forum/group, feel free to contact me with any questions
Where I find and source pics.
http://swacorpse.deviantart.com/ , http://www.pixiv.net/member.php?id=976522
http://raindayofmay.tumblr.com/ , http://www.hentai-foundry.com/user/Rainday/profile
https://groups.yahoo.com/neo/groups/charmed_by_hypnosis_haven/info

Rainday




Posts

: 3970


Join date

: 2012-04-27



---
Permissions in this forum:
You
cannot
reply to topics in this forum