STOP THE PRESSES!  STOP THE PRESSES!
RAIDY 3.5?!?!
http://raidy.jp/
IS THIS FOR REAL?!
http://g.e-hentai.org/g/693215/c883e1e040/#ulcomment
EDIT:
Huh, appears to be starring a older(?) Foless(aka dark elf/charm/enema) versus Chinese weapon wielding girls.
PICS
EDIT 2!
Personally I could go without the enema's and instead focus on her ability to turn girls into babbling obedient love puddles too enchanted by her to form words with her charm attacks, but that ain't happening.

Rainday




Posts

: 3970


Join date

: 2012-04-27



Ok, so I was browsing stuff and it turns out that the gallery got updated on g.e-hentai, turns out the game has a actual release date(3/27), some more enemies have been revealed(nearly all in some variation of the cheongsam), and a intro movie has popped up(which you can find in the comments section here http://g.e-hentai.org/g/785346/22a51a00e1/ ).
But yeah, lot of anal play it seems, victory and defeat rapes, faceless males, and everyone in cheongsams(though unfortunately it doesn't looks like they've been brainwashed by the masked woman). There's some good here, but mostly bad... But yeah, you can check the site for some stuff like the new enemies.
I really feel pity ZyX, doesn't seem like they are doing well at all, but hopefully this will bring them back a little, and they'll do more Raidy games... that might actually focus on yuri... and then it will change the whole h-game industry, we'll get more yuri mc/ec games with girls only and not a futa, male, or dildo in sight...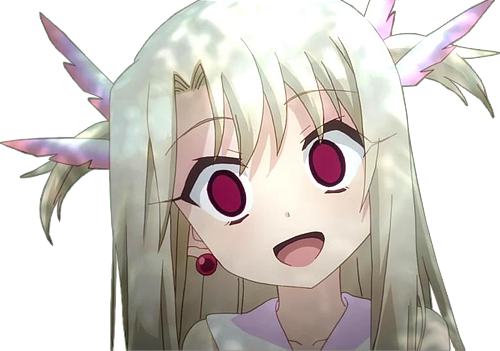 Oh, and the Raidy manga has been compiled, never was fully translated. http://g.e-hentai.org/g/762223/5fe3990ad2/ Most of the good stuff in in the early chapters, which are translated for the most part, but I'm sure you can find them with the provided tags. But the reason I found that is that the artist recently did a corruption manga for HappinessCharge Precure, unfortunately it's all futa and faceless male, but Fortune's actual EC is really well done, how the evilness swirls through her body until she transforms to look like evil Tender.

_________________
AKA Allan, lurker3009, Swacorpse, current acting moderator of forum/group, feel free to contact me with any questions
Where I find and source pics.
http://swacorpse.deviantart.com/ , http://www.pixiv.net/member.php?id=976522
http://raindayofmay.tumblr.com/ , http://www.hentai-foundry.com/user/Rainday/profile
https://groups.yahoo.com/neo/groups/charmed_by_hypnosis_haven/info

Rainday




Posts

: 3970


Join date

: 2012-04-27



I actually found this out looking in one of those... not newspapers... hmmm. Oh, right, magazines. They are releasing Lighting Warrior III officially in the west. It's listed on J-List for preorders for those interested. So who knows, maybe this will be a nice shot in the arm for ZyX studios...
http://www.jlist.com/product/GC037
I've already gone into my opinion of the game from the scenes I've seen, but hey, still love the artist and multitude of monstergirls.

Also here's I
http://www.jlist.com/product/GC031
and II
http://www.jlist.com/product/GC036

So yeah, you can show your support that way. The gameplay is simple and amusing in the first game, second game ramps it up a little introducing dual swords and other interesting stuff from the demo I played. Not sure about the 3rd game, but hey it's a h game.



_________________
AKA Allan, lurker3009, Swacorpse, current acting moderator of forum/group, feel free to contact me with any questions
Where I find and source pics.
http://swacorpse.deviantart.com/ , http://www.pixiv.net/member.php?id=976522
http://raindayofmay.tumblr.com/ , http://www.hentai-foundry.com/user/Rainday/profile
https://groups.yahoo.com/neo/groups/charmed_by_hypnosis_haven/info

Rainday




Posts

: 3970


Join date

: 2012-04-27



I just noticed that the CG set for the Foless game(Raidy 3.5) is out
http://g.e-hentai.org/g/928595/4b1010091a/

I'll to my best to decipher the story...
Foless and the gang enter a new city, and she gets kidnapped via chloroform while the others look away... She's brought to a martial arts brothel, where the kung fu girls kidnap other girls and force them into service.  Unfortunately it's all for male use.  As for the usual bad ends/victory sex, lot of rods and enamas(so nothing I'm into). There is one scene with Foless eating a girl out, though she has a electric... dildo inserted into her... Funny... don't usually see those in medieval times...

There's also a scene with Foless fighting Raidy, so maybe there is some mind control involved.  I was hoping there would be more considering Foless can turn girls into a euphoria filled babbling brook with her Charm Ability.

There are some monstergirls, but it's mostly kung fu girls(not that I'm complaining), and some of them have dark skin palette swaps, which I also like.

But overall this game doesn't look to great, like 3 before it they kinda ditched yuri being the prime focal point as now all the girls act as mind broken cum dumpsters for guys.  I also hear that 3 & 3.5 are dark in the Bad Ends will lead to death instead of slavedom... Also, apparently in 3 they gave Raidy a... FUCKING UNCARING BOYFRIEND THAT SHE HOPELESSLY PURSUES HER AND SLAVES HER AT THE END, BUT UNTIL THEN HE'S BRAINWASHED AND SERVES AS NTR FODDER, WHAT THE FLYING SHIT FUCK!




There is one thing that I would take away from this.  Girls trapped in metal vases, it kinda fascinates me because of the possibilities.  For example, imagine if the girl(a heroine of your choice) had some gooey aphrodisiac poured in with them that kept their body feeling stuck, but comfortable and extremely aroused.  Imagine if a villainess did that to a heroine and left her by herself as she moaned wildly, only to return the next day, her mound exposed and aroused, and she pushes it in the heroine's face who is so worn by the constantly arousal and craving for sex that she eagerly goes to town.  Once the villainess is confident she's broken in she release her and brings her up as her loving servant.  Maybe the aphrodisiac has some special effect, like altering their skin color to a lovely blue or pink, maybe it forms into a colorful and sensitive second skin that covers their body from toe to the bottom of their chin.  Maybe it's slime that slowly turns them into a gidy and lustful slime girl, that once completed allows her to escape the vase.  Or maybe it's a corruptive liquid that the heroine can barely struggle in thanks to the confines of the vase, locking her into a slow but inevitable corruption as she's placed next to the villainess's throne for her to admire the process =)

_________________
AKA Allan, lurker3009, Swacorpse, current acting moderator of forum/group, feel free to contact me with any questions
Where I find and source pics.
http://swacorpse.deviantart.com/ , http://www.pixiv.net/member.php?id=976522
http://raindayofmay.tumblr.com/ , http://www.hentai-foundry.com/user/Rainday/profile
https://groups.yahoo.com/neo/groups/charmed_by_hypnosis_haven/info

Rainday




Posts

: 3970


Join date

: 2012-04-27



---
Permissions in this forum:
You
cannot
reply to topics in this forum