Villainess: Venus

Victims:  Fairy party member (4:50, 8:30, and again at 9:05), Female spellcaster (7:10)

Method: Temptation spell.

Effect: Charm/Confusion.

Setup: This game wasn't very popular in the West, so I'm sharing it because most of you have probably never seen it.  The game contains many bosses who are based on mythological gods and goddesses.  Venus, of course, is based on the Roman goddess of beauty and love.  She isn't exceptionally evil, just vain, condescending, and domineering (excellent character traits for a seductress).  She forces people to marry against their will, and expels subjects from her city if they aren't beautiful.  The scene below occurs when the party helps one of the exiles break up his girlfriend's forced marriage.  For more information: http://saga.wikia.com/wiki/Venus

Vid:

Last edited by Blastar on Tue Jul 01, 2014 2:47 pm; edited 2 times in total

Blastar




Posts

: 98


Join date

: 2014-07-01



Very nice, very nice~ Like I said, all you need to do is add a description of what's going on, who Lady Venus is. Everybody else are customization party members, so there's no need to add descriptions for them. But yeah, this is a very nice and obscure find, so I'll give you 20 points and a bonus 5 when/if you add a description.

Now as for this scene, wow, this battle couldn't go any better for this group(except if he ended up losing hahaha). But yeah, fairy getting charmed and then immediately stoning the main hero, now that gives you some ideas~ And then the spellcaster getting charmed on top of that, that's piratically a fic right there lol. It's a pity that the charm state operates more as a confusion since later in the fight they both try to attack her while under it's effects(both miss though, weather this is intentional or not is unknown). Also, I watched another playthrough and apparently Venus also knows death, making that fight even harder since there doesn't seem to be a way to revive.

Rainday




Posts

: 3970


Join date

: 2012-04-27



Very nice dood, that bumps you up to 25 for this one too.
Also, I did some digging around and found some nice official art for her, both new and old(when it was known as Final Fantasy Legend II stateside).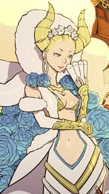 And now some kickass fanart
http://www.pixiv.net/member_illust.php?mode=medium&illust_id=3038660
Edit: I wonder if there are any other women/monster girls who use this power, I saw a pic of a gorgon and some mosquito girls, but I'm not sure if they use it... Maybe the FF wikia would have some answers.

Rainday




Posts

: 3970


Join date

: 2012-04-27



Did some more searching, their is another minion who uses charm, the Lamia/Gorgon.  Sadly I haven't found a good picture or video of her yet(and I'm going to take a break before this envelopes me, but if anyone else wants to take up the cause, points will be awarded).
But here's her and that Mosquito girl I was talking about, she wasn't in the old version but seems to be in the new one.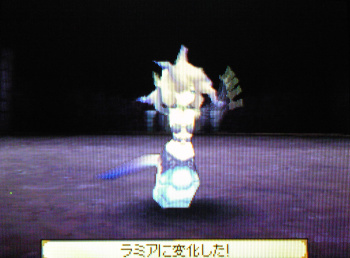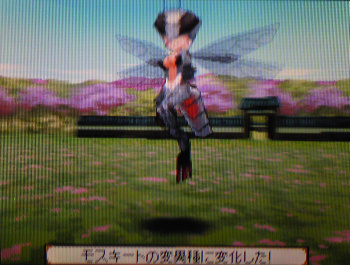 And for the sake of complete enemy girl lineup, the fairy(only knows sleep though).
EDIT:
Oh, and also found a article on Venus on the FF wiki, a world of her own dedicated to beauty, when reading over it, it doesn't sound so bad...(except for the whole forced marriage thing... unless it was between girls and she used temptation on them to make them fall in love with each other)
http://finalfantasy.wikia.com/wiki/Venus_(Legend_II)

Rainday




Posts

: 3970


Join date

: 2012-04-27



Nice finds!  I really like the Venus fan art.

Blastar




Posts

: 98


Join date

: 2014-07-01



---
Permissions in this forum:
You
cannot
reply to topics in this forum